Behind the Curtain: My Business Coaching Journey Through the Highs and Lows
I'm not alone in feeling that because I'm a business coach, I can't say I've found running my business particularly challenging this year.
Over the summer, I got an email from a business coach in the online business space that helped me normalise the ups and downs of running a business. Someone I admire, someone with a business I'd aspire to have. Someone with 100 times more followers than me on Instagram. Yet what she said in her email, I could have written myself. It relieved me to read how she'd had to change her business to give herself a breather to think about what she wanted next.
So, as it helped me, I thought I'd pass it on by sharing candidly what's been going on with me.
In 2020 and 2021, during Covid, my business grew rapidly, almost at a speed I couldn't keep up with.
I was:
Booked up for 1-2-1 coaching

Maxed out for B2B consulting work

And steadily growing my Online Business Collective membership
However, the downside was I had a team of about five freelancers working for me, and much of my working week was spent managing them. I loved that my business enabled me to give others work and outsource, but I wanted to coach, teach and create, not manage people.
I had fantastic growth but needed to make changes; otherwise, I would burn out.
Also, I kept hearing the same message and trend from other online business coaches around that time: "Ditch your 1-2-1 services and launch a course/membership". Not that this message has gone away, but more about that later.
So I ditched a lot of my consultancy, done for you and done with your services, simplified how I was working and scaled back on my team.
However, fast forward a few years and things have changed in the online business space.
I'm finding people are
More cautious and thoughtful about what they sign up for.

Wanting solutions, not just to learn something.

Wanting to be looked after or have something done for them, not learn how to do it themselves.

Want short, specific implementable solutions to one problem - think low-cost, high-value solutions




Not getting sucked into, "you must sign up for my 10K mastermind to succeed" or "design this funnel to solve all your marketing problems" - I can proudly say none of that was ever part of my messaging!
Initially, I was deflated that what had worked in 2020 wasn't working now (for me anyway), and I could have sunk into a pit of "I'm crap; I need to blow up my business", but then I got some support talking through things and looked at my business differently.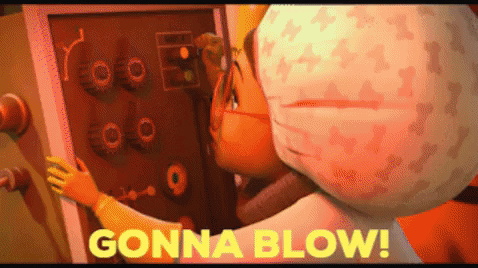 I asked myself:
What do people need right now?
And why not take this opportunity to have a more sustainable business?
And also, what is making the most money in my business?
So I've been doubling down in the background, improving what I offer, and bringing back services I had stopped offering.
On the surface, it won't seem that different to you!
I'm still
Offering 1-2-1 coaching with a small number of people each year
Running the Online Business Collective. The Online Business Collective is my favourite place to be. I love supporting members and offering business coaching at an affordable price. You can join the waitlist here, as doors will open again soon.
So what's changed? And what's new?
I've launched the low-cost, high-value Sales Accelerator Club £9/month membership - I'm proud of how much epicness is in there. I get messages every week saying how it's helping members. And members are joining weekly.

I'm bringing back some done-for-you and done-with-you services - watch this space as I'm collaborating with the fantastic Nina Gordon, an OBM, funnel strategist and Facebook ads wizz. Nina and I have been working with clients in the background to launch websites, podcasts, memberships, list-building funnels, evergreen funnels, live launches, and book launches… it's time to put these services properly into the world. Who said offering 1-2-1 work or consultancy was wrong? If you enjoy doing it and it's profitable, then do it.

Bringing back more of my B2B business and marketing strategy consultancy services - I've forgotten how much I enjoy working with businesses and how lucrative it can be.

I'm taking a break from recording episodes for the Inspiring Women in Business Podcast to give myself a breather to focus on updating and upgrading my offers. I will be blogging instead!

I've retired a few courses that needed updating, but it wasn't the best use of my time.

De-registered from being VAT registered and consciously staying under the threshold while adjusting my business.
What I won't be doing
I will stop myself from creating many new digital products - I love creating, but I need to focus on what I currently have, what I'm committed to offering in my program and membership and what brings in the money.

Going down the passive income rabbit hole. I'm staying focused on the goals I've set for myself and my clients I'm committed to rather than jumping on the next shiny passive income idea or marketing strategy.

Any big live launches in 2023. I will, however, be regularly selling in a more valuable and impactful way. Just what I teach my clients to do.

Working long hours and sacrificing my health and personal life.
If this blog post has inspired you to step back and look at your business, here are five coaching questions or journal prompts you can use to review your business.
What do people need right now?

What do you want to offer?

What can you offer that you do already?

What can you sell more of that you have?

And also, what is making the most money in my business?
Sometimes, you must let go of what's no longer working and get a fresh perspective on your business. I encourage all my clients to do this regularly; sometimes, I need to take my own advice.
P.S. Whenever you're ready, here are three ways I can help you
1. Want something you can implement quickly? Download free tools to launch, grow and run your business without burning out in the Business Building Hub.
2. low sales? Get started taking small but impactful actions to generate more sales. Join the Sales Accelerator club for £9/month (no tie-in).
3. Want to make more money in less time? Join the amazing women inside my flagship membership and benefit from a combo of coaching and training in The Online Business Collective.